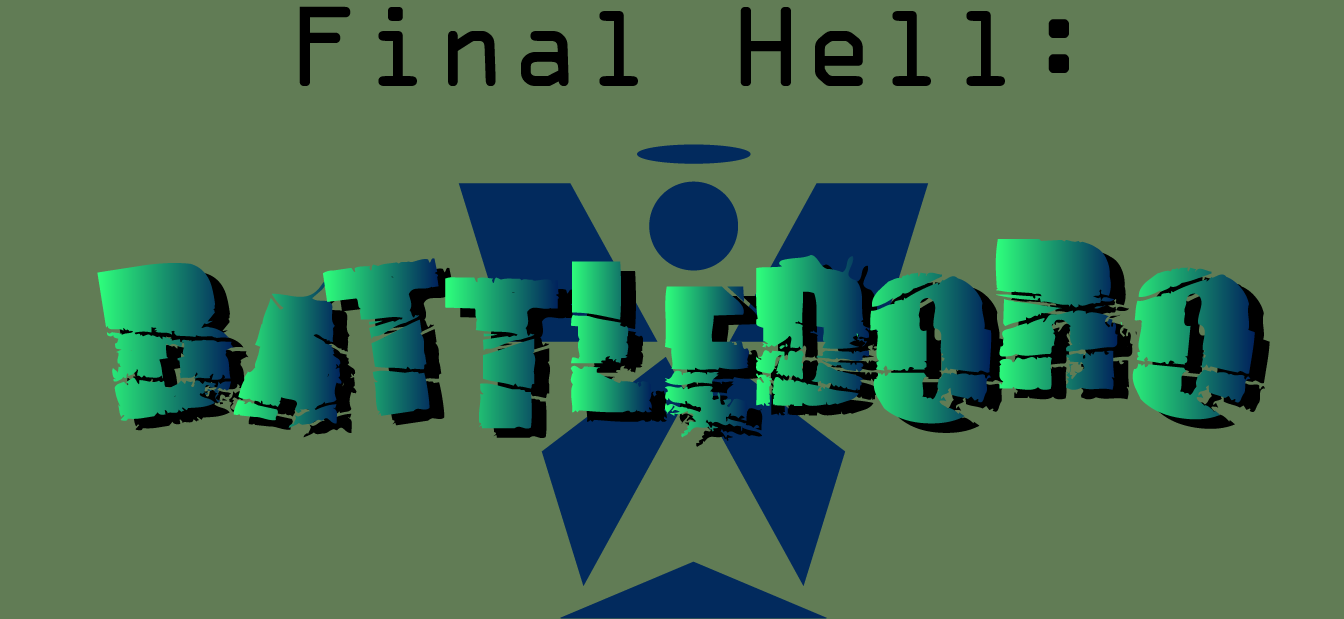 Final Hell: Battledoro
A downloadable Godzilla simulator
FINAL HELL!
Enter Battledoro, a massive amorphous Kaiju. This monster is destroying a valley city vital to the military, as it takes a desperate last stand.

One person plays as Battledoro in virtual reality, the other fights him on PC by piloting a nimble fighter jet, whose mission is to defend the city from being transformed into a wasteland.
As Battledoro, you are able to transform in size by destroying and charging through a city - the more you destroy, the bigger you get. The jet must take him down before he is able to reach the tallest central tower, or else all is lost.

Game made in Unity for SteamVR. Room-scale VR setup required, along with a graphics card that can run asynchronous gameplay.

Download
Click download now to get access to the following files: